Scottsdale with Katie
December 2019
I decided to take my familiarization trip close to home this year – a nice three-hour flight direct/nonstop to Phoenix on Air Canada. The flight was on time and delivered excellent comfort and service.
I stayed at the Fairmont Scottsdale Princess, it is located approximately 30 minutes from Phoenix Airport. I had arranged a transfer through the hotel at USD65.00 but would not recommend it to others. I used Uber for all other transportation needs and they were much better and half the cost. I would most likely rent a vehicle next time as there is a lot to see in the area but everything is very spread out. I went to the aquarium, the iFLY indoor skydiving center (highly recommend!) and Old Town Scottsdale.
The OdySea Aquarium is very large and diverse, holds over 30,000 sea friends and is open daily 0800-1800. The cost is reasonable with online specials starting at USD35.00 per person with lower rates for seniors and children. It is the most spectacular aquarium I have ever seen.
The iFLY experience is an expensive outing at approx. USD120.00 p/person. The experience is about 90 minutes long and includes a pre-flight lesson. The actual time in the air is only about five minutes. You can add virtual reality to the experience as well which is well worth it.
Old Town Scottsdale is worth a look, like stepping back in time. Lots of restaurants, ice cream, gift shops and even a cookie dough restaurant.
There was a lot of great shopping centers as well, my personal favourite was Kierland Commons, located about ten minutes from the Fairmont. The most talked-about mall is fashion square, so I paid the USD30.00 Uber fee, as it is located about 25 minutes away, and I found it to be just like a mall here so not worth the cost.
The highlight of the trip was the resort itself. At the time I booked my trip I didn't realize that the resort does a huge Christmas theme. They open up the resort to the public for their "Christmas at the Fairmont". They have an outdoor skating rink, ice slide, ferris wheel, carousel and so much more. The tree lighting was a 45 minute light and fireworks show that was truly amazing. This is all included in your room cost and must be seen to be believed.
The Fairmont Scottsdale Princess is amazing even with no special events. I had no idea just how large and spread out it is. It is located on 65 acres, with six pools, four amazing restaurants, water slides, and a separate adult-only pool.
The rooms are very spacious and very comfortable, and the décor is understated and simple. They are well-appointed and all have balconies overlooking the grounds and pools. My two favourite features were the fridge as well as a minibar, and the TV had Chromecast, so you could watch movies from your phone or tablet and save on the cost of movies offered by the hotel.
The plaza lounge is lovely if you just want a nice cocktail while seating fireside and one of their many fire tables throughout the lobby/lounge.
You will not go hungry, given there are four excellent restaurants on the property. I ate at the Bourbon Steakhouse and the Ironwood Kitchen. The steakhouse was delicious – but I suggest you go hungry - the portions are large. The Ironwood is the main kitchen and serves breakfast and lunch with a casual setting and a great kids menu. I did not get a chance to eat at La Hacienda or Toro but they both get great reviews. All the restaurants offer both indoor and outdoor dining options. Reservations for each is recommended during busy times.
If you're not wanting to leave the comfort of your room I recommend room service, they were prompt and food arrived hot. They have a great/affordable kids menu, especially for breakfast.
I would highly recommend this resort and this destination even if you don't golf. It is so close that you can just go for a three-day getaway or plenty to do if you wish to stay longer. Great restaurants, great shopping, lots of attractions nearby, including ATV, horseback riding, hiking. The weather was a little chilly, mostly sunny but the average temp was 17 degrees Celsius. I would probably recommend March-October, but if you want to get into the Christmas spirit then December is so festive you don't mind the chill in the air.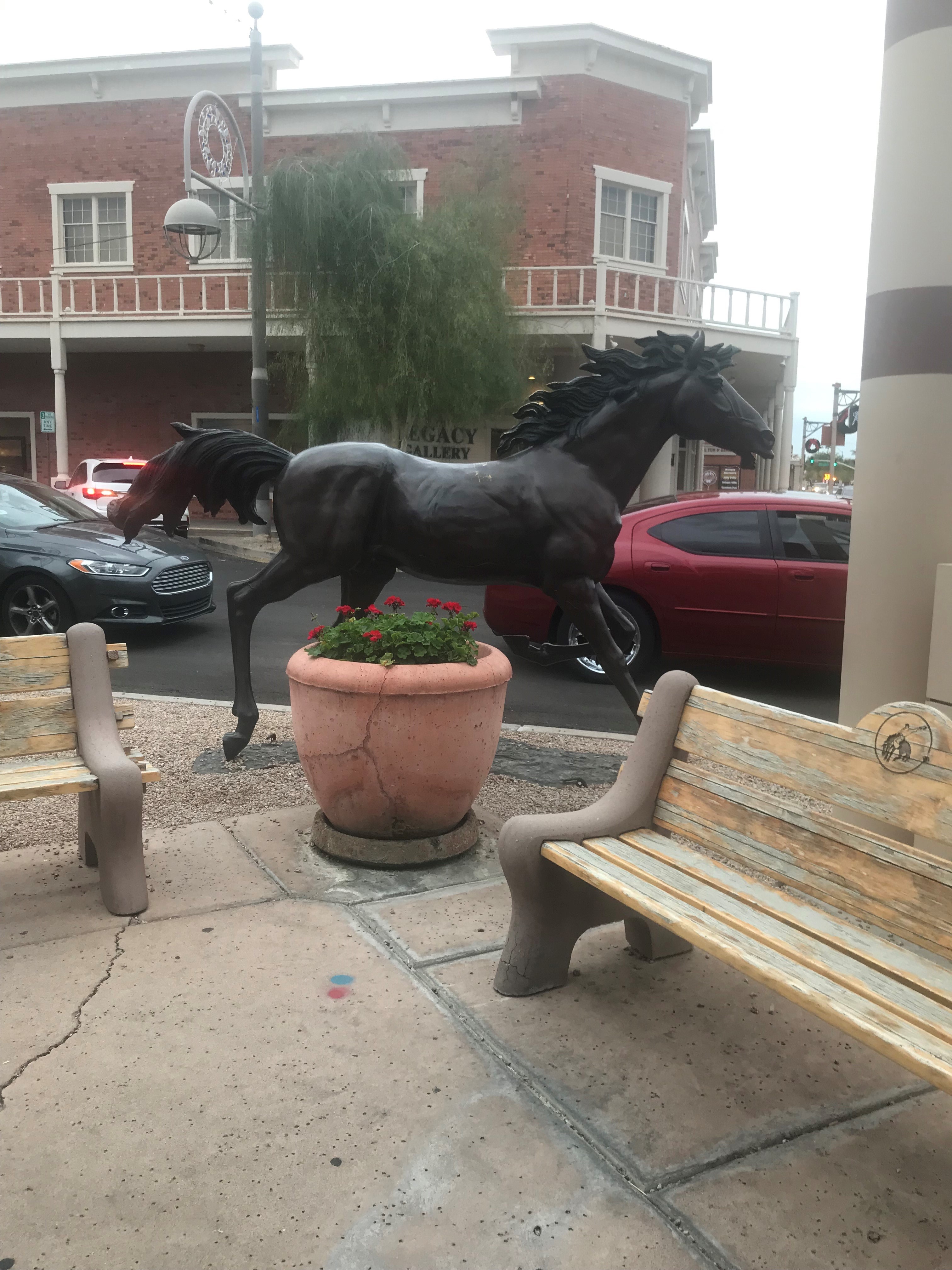 Travel Services
The Virtual Magazine is Here