Save at the Airport
We offer online convenience to airport parking discounts, click on the links below to receive great parking discounts.
For Forbes Travel's corporate rate program click here. Simply insert our organization's unique corporate ID code # 301190 and generate your customized savings coupons.

Vancouver Regular Rates (plus taxes): Daily $25.95 Weekly $119.95
Forbes Travel Rates (plus taxes): Daily $17.99 Weekly $71.99
Travellers can register online to expedite their service and save up to 75% every time they park with us, Register for the Rewards Program with Park'N Fly Canada click on the Park'N Fly Rewards logo or quote the savings code above! Please ensure you input the code #301190 into the "Corporate discount" field to receive the discount automatically, or quote the discount code at the counter!

Benefits Include:
Bypass the counter line by using the card at the kiosk machines.
Receive Corporate Discount Rates automatically every time you park – just swipe and save!
150 Aeroplan points for each stay will be added to your profile per stay.
Earn loyalty points which go towards FREE PARKING
Receive a text message when you land to have your car ready upon your arrival – when registering click Yes to receive the text messages.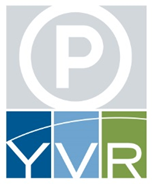 Parking at YVR
For the best pricing book and prepay your parking at YVR at the new Value Long Term parking lot or at the jetSet lot. Just go to http://www.yvr.ca/en/passengers/parking/park-yvr to book and use promo code Forbes. You will be able to check your reduced pricing, which includes all taxes, before you have to book. We suggest that you book in advance. Some additional information:
The new Value Long Term lot - has the lowest price per day and offers easy access to/from the terminal via the Canada Line (free travel on Sea Island) or if during off-hours, a shuttle bus service
The jetSet lot –is accessible to/from the terminal via a complimentary shuttle bus that runs every 15-20 minutes
If you are picking up or seeing someone off at YVR - The Parkade at P1 is now set aside for short term parking and has a maximum stay of 4 hours. Or you have the option for parking in the Cell phone lot for a maximum of 30 minutes. Those you are picking up should call, once they have retrieved their luggage and you just drive up to the curb.